It would be best to understand that a wood picket fence, split rail, or privacy option can add security and beauty to your household.
In most cases, they can last up to fifteen years. However, you can boost its overall durability to twenty years or more by regular maintenance.
After entering here, you will learn more about different fence regulations.
The first thing you should consider is the wood type. For instance, one of the most popular options is redwood and western red cedar because they are more resistant to rot and decay than other options.
If you live in areas with extreme weather conditions, we recommend choosing cedar as the best course of action.
The next step is to determine posts, which will require pressure treatment. The main reason for that is because they will be in contact with the ground and exposed to insects and moisture. Generally, these conditions can lead an untreated wood to rot faster.
It is vital to add vertical boards of fences or pickets that do not require pressure treatment because they stand above the ground. Keep in mind that pressure treatment requires infusion with chemicals to prevent bugs and water from affecting the wood.
The final step of wood fence installation is to wait at least a year before painting and stain it. Chemicals and wood used for pressure treatment will dry out during that period and ensure the overall effect.
Keep in mind that pressure treatment will protect wood against termites and fungal decay, but it will still be prone to cracking, shrinking, swelling, and warping. Therefore, you must perform regular maintenance by finding a fence builder at least once a year.
Conduct Regular Inspections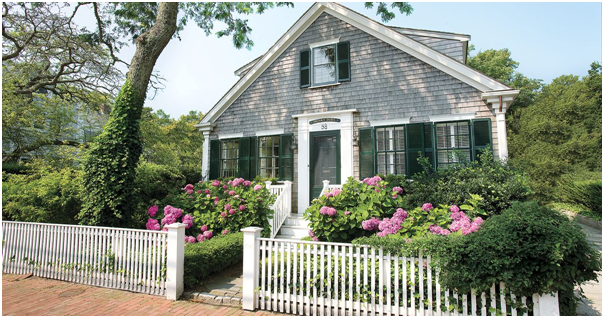 At least once a year, you should walk around to inspect the fence for signs of rot and damage. At the same time, you should replace broken boards, tighten screws, and deal with loose nails.
The main idea is to check each section of the fence to ensure secure attachments. In case the fence is leaning, you should confirm the posts are firm in the ground. Therefore, you should replace posts in case they are in lousy condition.
Besides, you should check out locks on gates and hinges to make sure everything is in line. It would be best if you lubricated them with grease. If you find chips, cracks, or splits, you should use waterproof glue to seal it to prevent further deterioration and moisture issues.
Even though lumber underwent pressure treatment, water intrusion can happen, which is why you should minimize the exposure for prolonging its life. For instance, you can adjust sprinklers to avoid fences because it can lead to moss growth and rot.
It would help to trim the vines and bushes because it can add weight and lead to humidity problems. We recommend you ensure proper water drainage to prevent potential water issues.
At the same time, packing the soil at the base of posts will create a slope that will lead away from the fence, which is an important consideration to remember.
Another vital factor is to clean the wood from dirt, graying, and mildew. As soon as you finish scrapping loose and moss, you should clean it with a pressure washer. Afterward, you should add a water-repellent and UV inhibiting coating.
On the other hand, you can find professionals to help you out with the process. Of course, you can combine eighty percent of mild detergent and twenty percent of bleach into a single solution. Then, it would help if you sprayed it on the fence before washing.
That way, you can kill mold and prevent it from returning.
Paint and Reseal After Cleaning
You should reapply stain or paint once in three years, depending on the weather conditions of the area you live.
It is vital to use exterior oil-based latex or stain paint, which will seal the moisture out, limit the number of weather effects, extend the life of wood, and prevent rot.
You can also use UV inhibitor or sealant to prevent the wood from changing colors.
You should let it dry for seven days before applying sealant or stain. We recommend you use a power sprayer or brush.
Check out this link: https://www.agc.org/ to learn more about importance of fence for your particular situation.
The main goal is to ensure the wood remains as durable as possible. It is as simple as that.